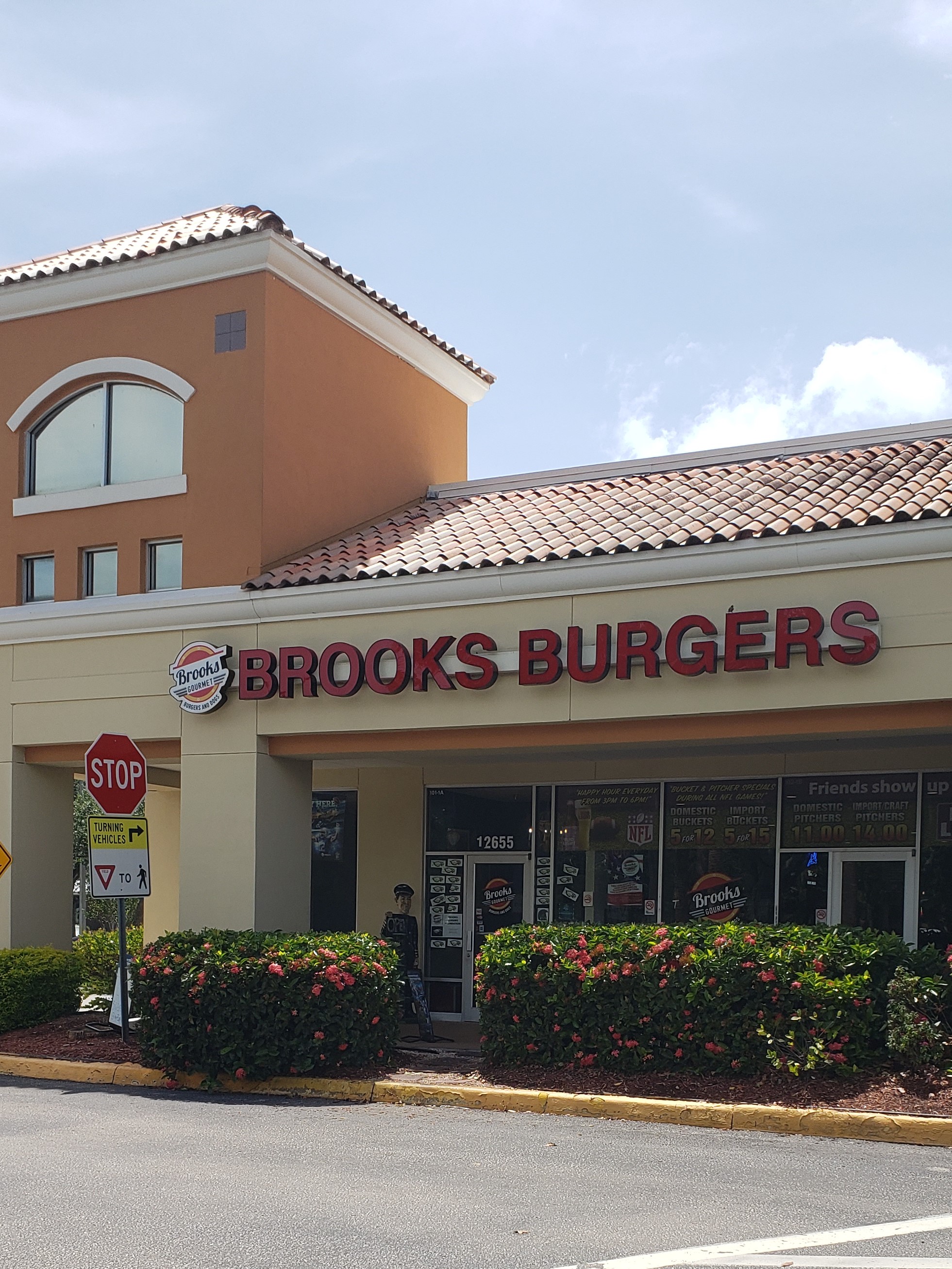 Our first trip to Brooks Burgers was quite an adventure. One that will undoubtedly be repeated multiple times now that we've found this gem of a restaurant. With unique burgers like the Korean Burger served with Duck Bacon, Korean BBQ Sauce and Crispy Slaw or the Herb Burger complete with Onions, Mushrooms, Bacon, Herbed Cream Cheese and Provolone. Yummy! Or perhaps Jamaican me Crazy with Jerk Spiced with Grilled Pineapple and Burnt Sugar is more your style. Our waitress recommended the Fig and F.I.N.E with Angus Beef, Buttered Onions, Fig Jam and Goat Cheese as one of her favorites. Might have to try that sometime. And kids might love the Goober an Angus All Natural Beef burger with Peanut Butter and Bacon. Creativity is at the heart of these tasty burgers.

We loved our Korean Burger served with Cajun Curly Fries and the Herb Burger with crispy Waffle Sweet Potato Fries.

You can mix it up even further by trying their Turkey, Veggie, Bison, or Lamb Burger. Or have yours on a Boneless Chicken Breast or for something truly unusual try it on the Fresh FL Alligator.

Serve these excellent burgers up with an ADULT Shake. We enjoyed the White Russian the Salted Caramel Shake. Must be 21 to enjoy these sweet treats.

We had enough food for a tasty lunch the next day. Can't wait for our next trip to Brooks Burgers at the corner of Rte 41 and 951 (Collier Blvd) in Naples, FL. In the area, swing by and enjoy yourself.